Which features does Impact Stack have?
Online Actions
Online Fundraising
CRM System
Communicate across channels
Integrations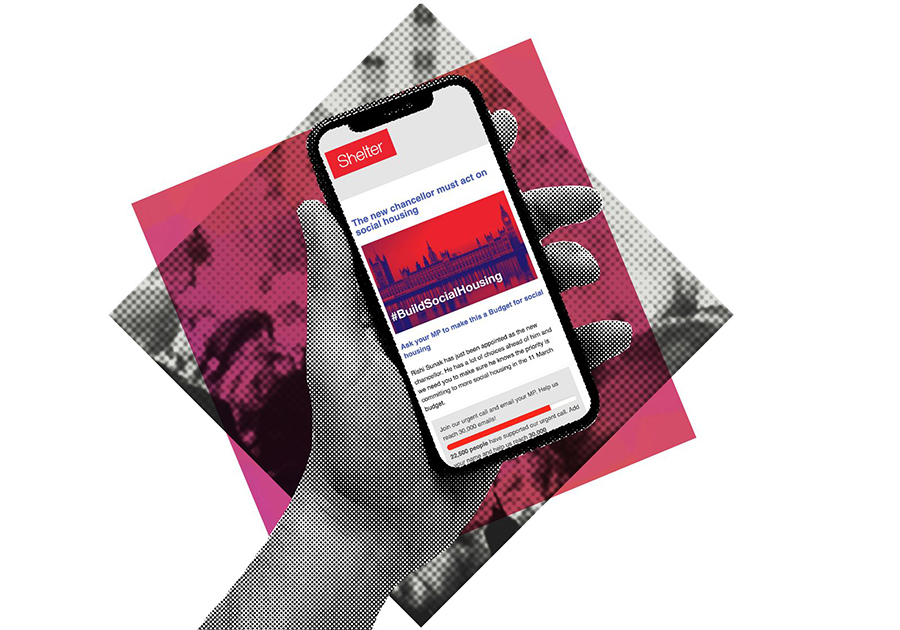 Online Actions
Online Actions are at the heart of Impact Stack. You can set up petitions, email protest pages or landing pages with flexible forms (like an event signup, a survey or a volunteer form). Online Actions allow you to manage the content on your page. You can build forms using drag and drop, and you can set up a thank you email and thank you page for your supporters.

To increase your conversion rates you can place counters or progress-bars on the page, show a live update of supporters who have backed your action and you can integrate split testing tools. You can always download your supporters' data and Impact Stack has comprehensive tracking (which integrates with analytics tools).
Online Fundraising
Online fundraising is set up similarly to actions. You can set up donation pages, choose a payment processor, customize the form and take full control over your content.

You can ask for one-off or reoccurring donations and the system will automatically show the right payment processing options.

Integrated payment processors include Paymill, PayPal, Sage Pay, Stripe, Stripe SEPA, Braintree, GoCardLess and PayOne. The list will continue to expand. You can also process Direct Debits with Impact Stack using simple forms and passing on the data to a fundraising agency or another payment processor.

For fundraising pages you can turn your "counter" into a thermometer that shows the amount you've raised so far.
CRM system
The CRM is a slim Drupal native system that allows you to keep track of your supporters and how you interact with them. When people sign a petition, they will become a contact in the CRM system and the petition is logged as an interaction.

You can edit information related to any contact, see recent history and profile your audience based on actions they have taken. The CRM system can also be integrated with more powerful CRM systems like Salesforce or a fundraising database.
Communicate across channels
Impact Stack has a built in system that integrates with email marketing providers. You can simply drag and drop the newsletter subscription field to any form, choose a newsletter to subscribe this person to and everything else happens in the background.

Currently we have integrations with Mailchimp, Clever Reach, Dotmailer and Optivo, but we're extending this selection to a whole range of email marketing providers.

Impact Stack also has social media integration. After each action you can display share buttons and customize how your actions will be shared on those social networks.
Integrations
We have more than 30 'out of the box' integrations with third party apps and tools. I've already mentioned email marketing providers but you can also integrate your analytics tools, payment processors, other CRM systems, use widgets to put actions on other websites or use the API to do whatever you want.
Impact Stack is based on Drupal which means that you can also use pre-exisiting Drupal integrations with third party tools.
Find out more at https://www.impact-stack.org/