When a link to your page is shared on Facebook, 'teaser' or 'preview' information will be displayed so that it's clear what to expect for anyone clicking on the link. The steps below allow you to make sure that this has the correct information and looks good. You can control title, image and description - so use them to help persuade people to click through to your page!
Set up your Facebook teasers
Customise the settings for the Facebook teaser on the Content step of the editing interface. Step by step this means:
Access the editing interface of your action https://your.impact-stack.org/node/123/wizard
Scroll down to Advanced settings > Open Graph meta tags (e.g. for Facebook sharing)
By default, your page title and summary will be used for the title and description. To add a custom summary to your action, scroll up to the Content part of the same page and click on the red edit summary near the main text. If no summary is entered, the first lines of your main text will be used. Of course, you can also choose to overwrite the [node:summary] token in the Open Graph meta tags description field and enter the text of your choice there.
In the section Thumbnail image, we recommend you to use the Upload an image functionality
Upload a picture that has been optimised for both Facebook teasers and Twittercards, as the Thumbnail image will be used for both channels. For more details on which pictures are best to use for Facebook teasers, please check this Facebook help page. For the Twittercards, please check this article.
Save these last changes and publish your action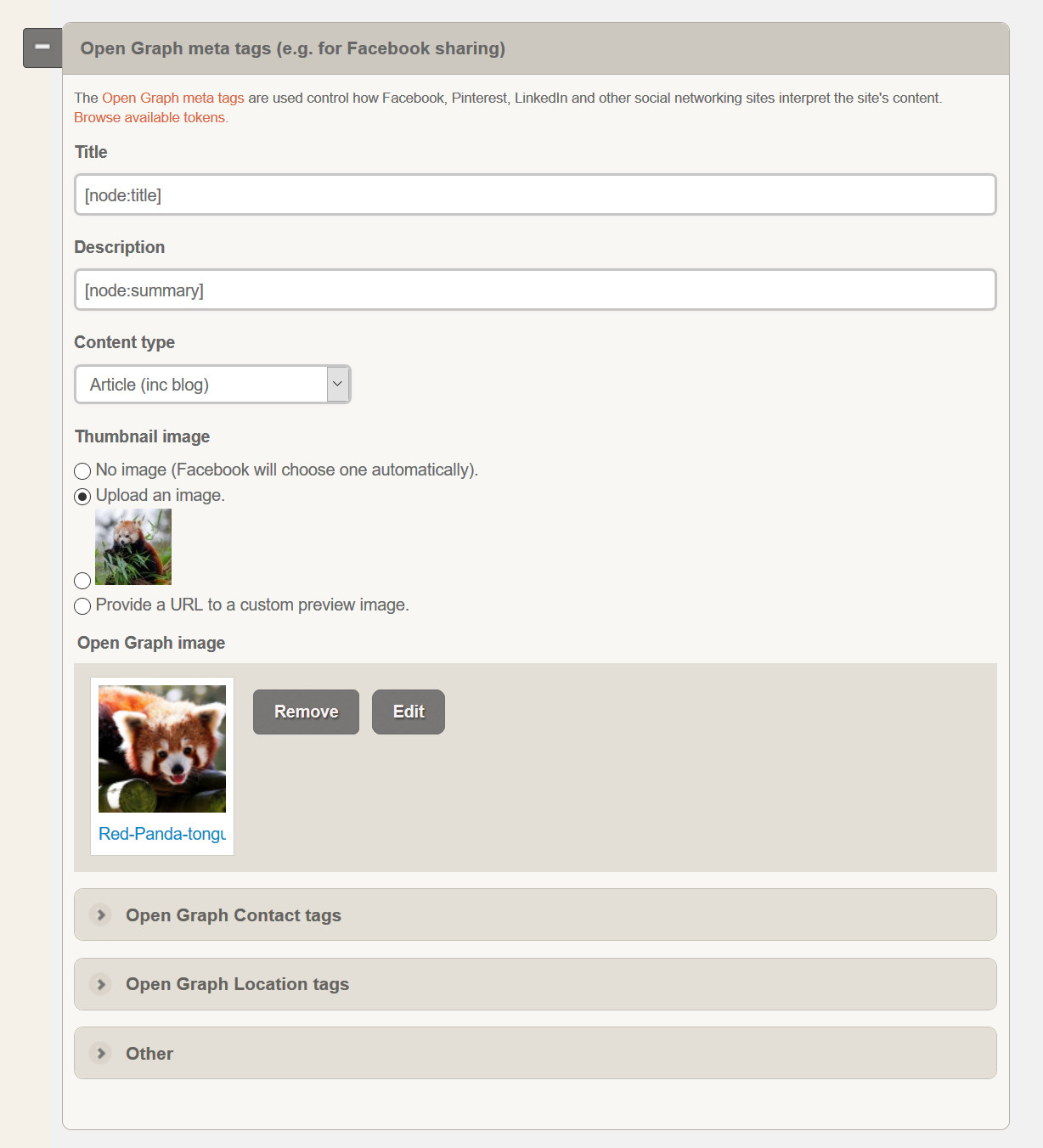 Testing your Teaser
Warning: make sure you publish your action first!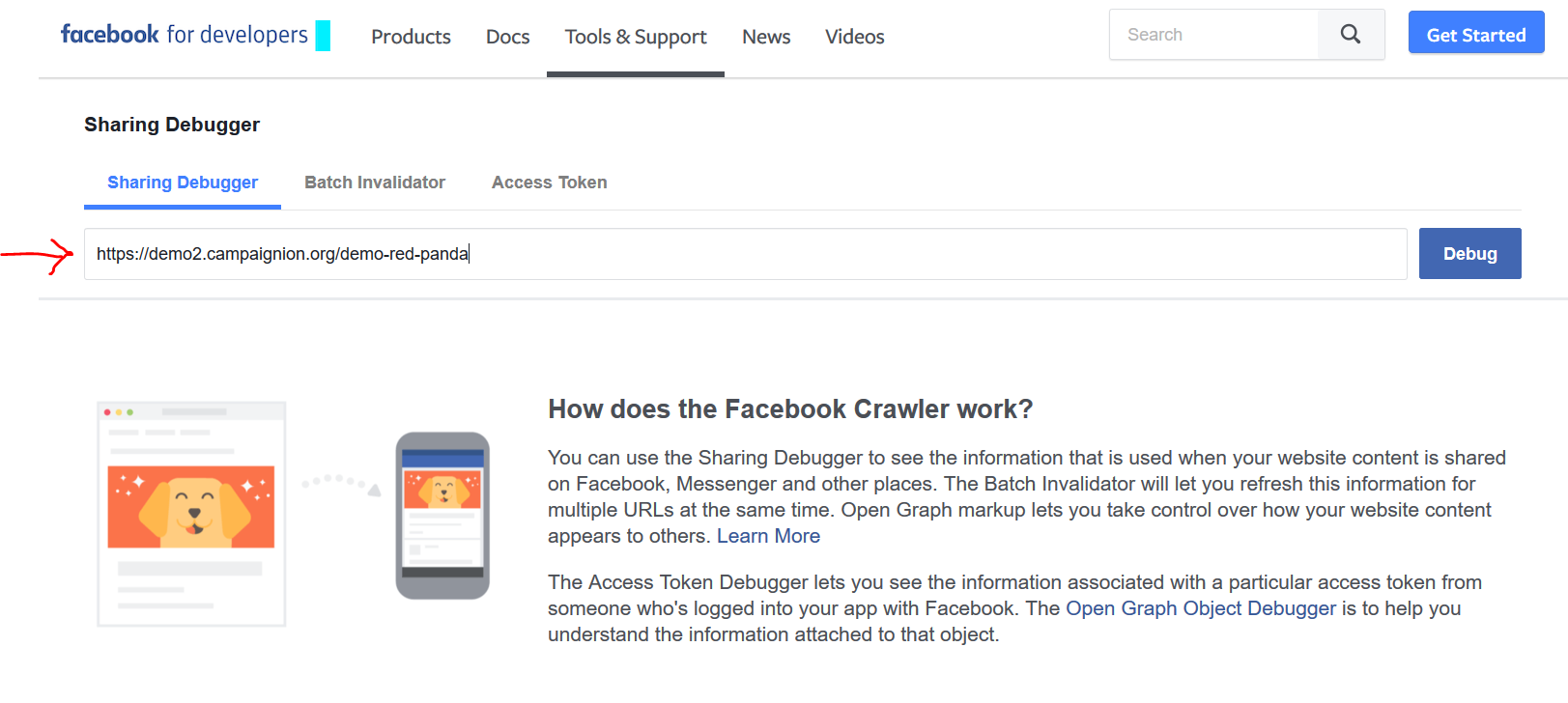 If you've never done this for this link before, Facebook will tell you and ask if it should Fetch new information. Click this and you'll see a preview of your teaser.
A preview of the Facebook teaser for your action will be displayed under the Link preview section
Please be aware that any changes you make to modify the teaser can potentially take a few minutes to show up in Social Media previews due to Impact Stack caching your page. Once the cache has been updated, you can force Facebook to look for updated information from your website by clicking on Scrape again.
Also, you might want to test all URL aliases of the action. To see the complete list of aliases, access https://your.Impact-Stack.org/node/123/wizard, open the Show advanced settings checkbox, and look at the list in the URL redirects tab.